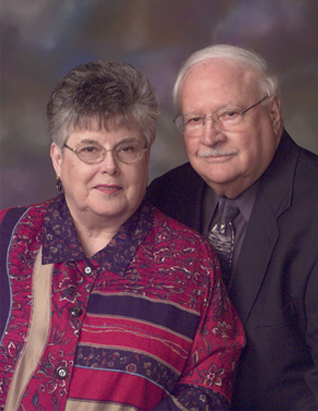 The John and Melissa Foundation website is currently under construction.
In 1966, John D. Besse left an executive position offering security and a comfortable living to form a veneer-splicing business with his wife, Melissa Besse. Together they built a remarkable enterprise known as Besse Forest Products Group. Only when a business reaches a certain level of success is significant philanthropy possible. Besse Forest Products Group reached that level of achievement where meaningful contributions made a difference in peoples' lives possible.
As John Besse once stated, "My wife and I feel fortunate that we had opportunities to give back to the communities in which we live and work". Because of that conviction, in the year 2005 John and Melissa established the John and Melissa Besse Foundation, a multimillion dollar foundation to carry on their philanthropy after they were no longer here.
Melissa Besse passed away in 2011 followed by John in 2013. But their desire to help others continues through the Foundation they built as they had wished. Their son, Greg Besse, now resides as the President of the Foundation and along with the Besse children and grandchildren, the Family will continue the spirit of John and Melissa's charitable Foundation.